By Cody Boteler on January 20, 2021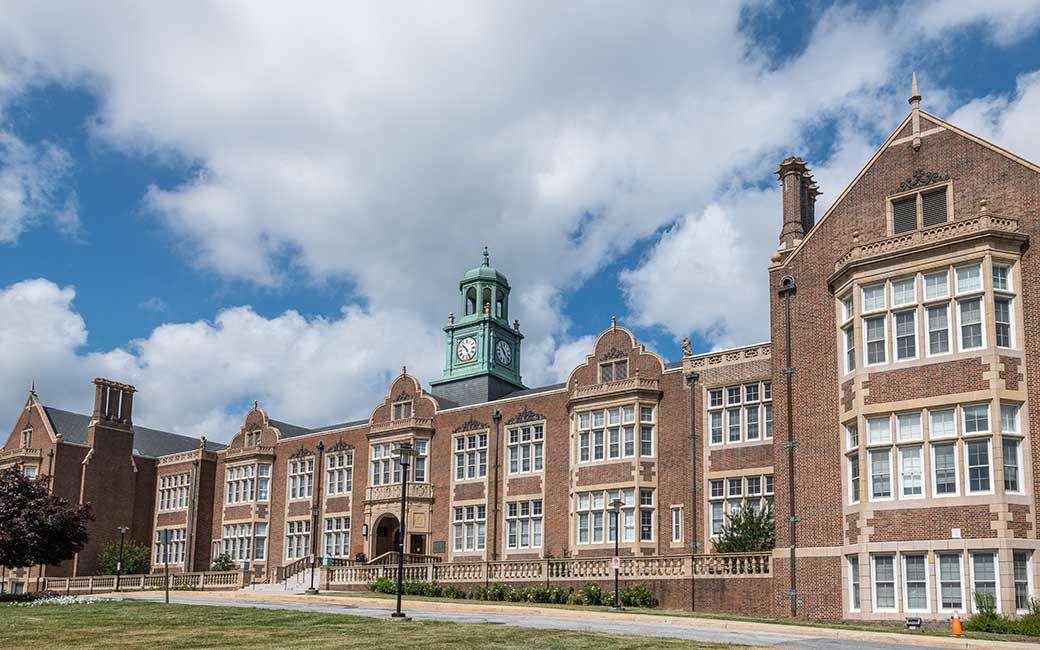 The College of Business & Economics is offering Towson University's first undergraduate
certificate program.
The Department of Management in Towson University's College of Business & Economics (CBE) is launching TU's first undergraduate certification in the upcoming spring
term, a 12-credit program in entrepreneurship.
CBE Dean Shohreh Kaynama says entrepreneurship is "woven into CBE's DNA."
"We are thrilled to share our passion for innovation and broaden our reach to students
across TU by offering the university's first undergraduate certificate," Kaynama says.
"In today's world, creativity, critical thinking and the entrepreneurial spirit are
in greater demand than ever before. We look forward to leading the way."
The certificate program launches with a course titled "Will your business work?" and
will continue in the fall 2021 term, says Filiz Tabak, professor and chair of the
Department of Management. It is open to all students, except those majoring in business administration.
Earning the certification also requires students to participate in a business model
competition.
Tabak says the entrepreneurship certification will allow more TU students to hone
the skills necessary for launching their own businesses or succeed in the business
world. As more and more entrepreneurs become successful, Tabak says, interest in entrepreneurship
grows.
"They're not successful just because they're super brilliant or because they're born
like that. It's because they gain these skills," she says. "Even people who don't
consider themselves creative can become creative through different courses or workshops
to develop those skills, so they know what tools to use."
The entrepreneurship certificate is stackable, which means students who complete the
certificate can continue to take courses and earn a minor in entrepreneurship, which requires 18 credits.
Business administration majors choose one of 11 concentrations, including entrepreneurship.
Tabak says the number of students in the entrepreneurship concentration has doubled
in recent years.
The CBE will offer the other course designed specifically for the certification, ENTR
305, "Design thinking for innovative problem solving" in fall 2021 and continue offering
the four courses specially designed for the program required for the certification
from then onward.
Learn more about entrepreneurship at Towson University.
This story is one of several related to President Kim Schatzel's priorities for Towson University: TU Matters to Maryland.
---
This press release was produced by Towson University. The views expressed here are the author's own.