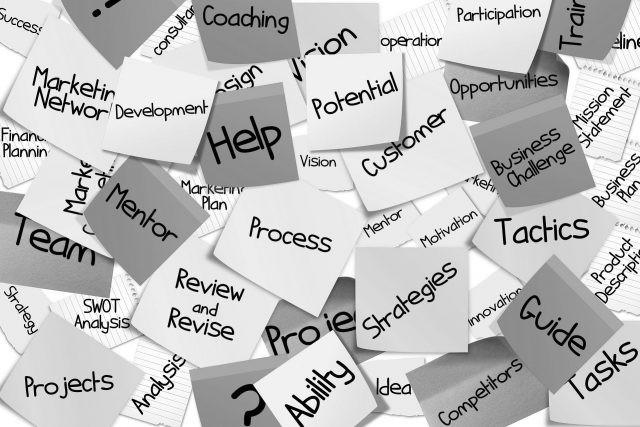 The events of this year has led to many businesses revisiting their business continuity plans – in some cases for the first time since they were created. 
As lockdown restrictions return to England and other parts of the UK, businesses are faced with a 'lessons learned' phase, where they are in position to use what they did right and what they did wrong when lockdown first hit in March this year, to help the business this time round. It means for any business that has revised their continuity plans, now is the time to put it into action.
Business continuity plans
In the past, businesses have typically created a plan, filed it away and have only come back to it when needed – and often, it's only then they realise it isn't fit for purpose. Going forward, businesses will have to revisit their plan on an ongoing basis and consider wider factors that may impact its effectiveness. 
It could be the case for most businesses that their original business continuity plan was more based around market conditions, identifying ways that revenue might be hit. But continuity plans have to consider impact on people and processes too, as well as other factors like cyber security as we become more reliant on technology and data. 
Depending on the sector you are in, you may have found your sales were rocketing, plummeting or even staying somewhat consistent during lockdown earlier this year. But your success or failure may have lied in how you were able to react and equip your team to continue to be able to do their job. 
For a lot of businesses their teams will have been split across multiple locations since March, working remotely or will have recently returned to this method of working because of the lockdown restrictions imposed. It's likely that everyone is now well versed and confident with working from home – but there might still be ways to better equip your team for working from anywhere. 
For finance leaders, I would certainly expect that cloud accounting is now firmly on their radar if not being seriously considered as pivotal to the role finance teams play in their business's continuity. After all, the finance team's key role is to track the numbers to protect the business and help fuel its recovery. Cloud accounting can play a major part in ensuring finance teams can do their job.
Investing in cloud solutions 
It's hardly surprising that Q1 of 2020 saw a surge in spending on cloud-based solutions, with total spend reaching more than £21bn globally. 
I am quite sure that any finance team continuing to work with more traditional accounting software over the past few months will certainly hope to be equipped with cloud accounting moving forward. By its very nature, a centralised finance function is designed to eradicate errors, decrease repetition and reduce low-value work.
The automation of tasks such as generating invoices and reminders so you don't have to manually keep track of debtors, can free up a significant amount of time for finance teams to focus on strategy and the bigger picture. Helping to guide the business through every step of its recovery and progress, rather than being bogged down in what's gone before. And with lockdown restrictions reintroduced, finance teams find themselves in a similar position to March again, only this time with some experience of how to handle the situation and knowing exactly what tools they need to efficiently perform their responsibilities.
The nature of cloud accounting solutions means that the balance sheet of the business can be viewed in real time and it's much easier to provide an accurate snapshot of current company finances. This is vitally important when businesses are working through their business continuity – allowing them to focus on the businesses exact position as well as being able to look ahead to identify opportunities that are going to help the business to recover or stay ahead of the competition. 
Planning ahead
It may be an understatement to say that the last six months have been unpredictable and the same has to be said about the months ahead. However, ongoing continuity plans are going to be crucial, and central to those plans, is making sure that your team has the tools in place to ensure your processes are smooth and efficient, your people thrive and your business has the capability to withstand financial hits, and bounce back from them. Cloud accounting could be one of those tools that helps your business continuity.