Veterans
Rosalinda Maury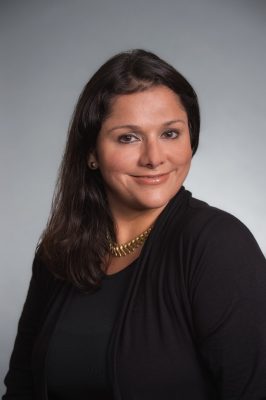 , director of applied research and analytics at the Institute for Veterans and Military Families (IVMF), wrote an op-ed for Military.com titled "What Today's Veterans Should Know About Entrepreneurship." Maury leads research at IVMF aimed at better understanding the varied social, economic and wellness challenges that affect military members and their families.
Maury says that veterans are some of the most entrepreneurial citizens, as they remain more likely to own a business than nonveterans and often out-earn nonveterans. Results from IVMF's 2020 National Survey of Military Affiliated Entrepreneurs showed that the reason veteran entrepreneurs are so successful is that they possess characteristics critical to success in owning a business.
Many members of the military serve based on a sense of duty to their nation, says Maury, and research shows that entrepreneurship among veterans is ignited by similar feelings. According to IVMF's research, 34 percent of veterans "became entrepreneurs out of a desire to support their communities."
But to be successful, Maury says it is important for veterans to identify an "entrepreneur ecosystem." These support systems help veterans overcome obstacles often faced in entrepreneurship, such as developing social capital, growing their business and management skills, writes Maury. Maury encourages veterans to become entrepreneurs, as their experiences and resiliency from service make them well suited for the challenge.
To read her essay in its entirety, visit Military.com.
Syracuse University media relations team members work regularly with the campus community to secure placements of op-eds. Anyone interested in writing an op-ed should first review the University's op-ed guidelines and email [email protected].